hexima
A downloadable game for Windows, macOS, and Linux
A puzzle game set in the clouds involving a six-sided die. It was created in one week for the PyWeek 27 challenge. Inspired by the Cuboid game.

The game can be controlled using the arrow, enter and escape keys alone. The mouse can additionally be used to rotate the camera, and R resets the level.
The gameplay should be fairly straightforward; navigate the die to the green tile to advance to the next level. Certain tiles are marked with a die symbol; you can only land on them if your bottom face has the matching number. If you get stuck, press escape to go to the menu, and select "reset level" or "skip level", or go to the main menu and choose "select level".
If you complete a level within a certain preset number of moves, you can "star" the level, as indicated on the level select screen. Whether you have exceeded the number of moves to star a level is indicated by the star icon in the top right turning from solid to outlined.
It is also possible to use a game controller with a directional pad. The thumbsticks are ignored at this time.
Comments
Log in with itch.io to leave a comment.
Intriguing concept with quite a few challenges. I would have liked the camera to not auto-rotate though. :)

Thanks so much for playing our game, and uploading a video of it! It's always rewarding to be able to watch someone play your game.

Your criticism of the camera controls is fair; the reason we chose to reset the camera was that otherwise the control directions would become unintuitive (pressing up would make the die go down if you looked at it from the other side, etc). It was made for a one-week gamedev challenge so if we had more time we would have probably figured out how to make the controls adapt to the camera angle. I may still publish an update if I find the time; perhaps also with an update to the levels.

can you add this game on steam
Hey! Really nice game! and the background music is just great, just appeasing, now coming to the gameplay, I've always like the strategic games where you have to use your brain a little! nice work guys!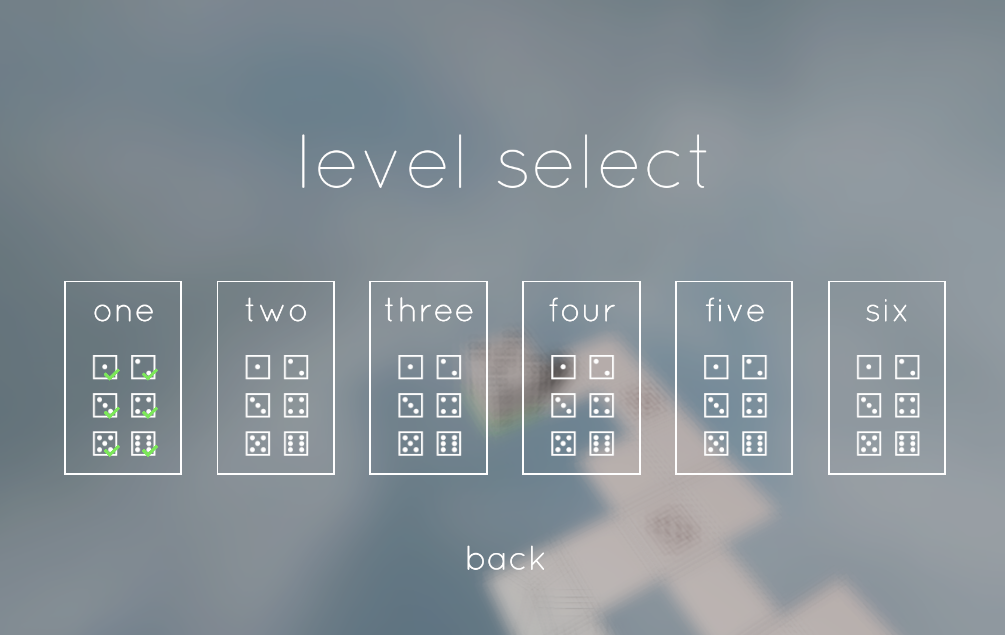 I managed to finish the level one only haha!
Have you considered participating in our https://thegdwc.com ? The competition is totally free and with winning prizes! Our mission is to support and reward the Indie game developer community.